"Never confuse movement with action. "

– Ernest Hemingway
Sunset in Astoria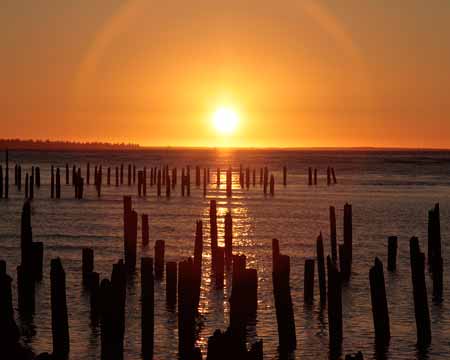 Background
Education
M.A., English Literature, University of Idaho, Moscow, ID.
GPA: 4.0/4.0
B.A., English Literature and Latin, University of Idaho, Moscow, ID. Summa cum laude.
GPA: 4.0/4.0
Core Competencies
Excellent communication (both written and oral), organizational, and leadership skills. Long-term experience in the fields of communications, marketing, public relations, advertising, and leadership. Comprehensive familiarity with government and professional settings, involving constant interaction with constituents, elected officials, and government staffers, as well as coworkers, supervisors, and managers.
Computer Skills
Fluent with Microsoft Office and a variety of web-based file-sharing and online collaboration software. Comprehensive knowledge of social media (blogs, podcasts, Facebook, Twitter, YouTube). Experience with Adobe Creative Suite software platforms.
Honors/Activities/Service
Lindley Award, College of Letters Arts and Social Sciences, Most Outstanding Senior (2005)
Phi Beta Kappa, Member
UI Alumni Award of Excellence (2004)
Eta Sigma Phi, Classics Honor Society
Lobbyist for Higher Education, Idaho State Senate, Legislative Breakfast Jan. '03 and Jan. '04
Semester of Service Challenge Award (2002)
Top 100 Sophomores Award (2002)
Worked on Campaigns of Joe Stegner for Idaho Senate and Frank Bruneel for Idaho House of Representatives (2002, 2000, 1998)
Counselor at Camp Jubilee, for children with sickle cell anemia (2001 and 2006)
Phi Eta Sigma, Freshman Honor Society (2001 - 2005)
Sigma Tau Delta, English Honor Society
Dean's List College of Letters, Arts and Social Sciences (2001 - 2005)
Delta Chi Fraternity Member (2001 - present); Executive Board Member, Associate Member Counselor, Chairman of Scholarship
Associated Students of the University of Idaho (Community Relations Director, Faculty Council Member/Representative, and Activities and Academic Boards Member)